The kule spot is everything that is Kule!

If you are an internet marketer and have never heard of JAM Marketing and Jane Mark, then you have been living under a backyard deck.
I have an upgraded membership in each and everyone of these kule sites. Why? Because each and everyone has proven to work, has earned me income and are just so darn fun to use and promote!
These are programs that specialize in list building, email advertising, website traffic, and social marketing.

Some of my go to programs, that I use daily and weekly and highly recommend are:

This is the one you want to get your hands on right now. I was so excited about this one that I joined at the highest level – Tycoon. The responses to my ads is coming in daily. There are a couple of mailers, banner advertising and text advertising. Plus you can give your signups ad credits to help them get started. Just like I will give you
3 powerful mailers. I know the power of this mailer because I joined as a Founder member. Featured ads that get mass exposure. Free link ads. Earn up to 50% commission on sales. A smart way to grow your business.

Instantly post to social media sites. Post messages, Advertise. Create your very own Sokule business page. Check out my Sokule business page.

Signup free today and I will give you 10,000 Sokens. What's that? Signup free and find out.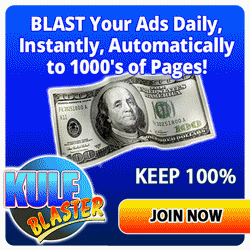 Blast your online business opportunity to thousands every day with just one click. Helps you reach more people and is mobile friendly.

No website? No problem. With this brilliant software, you can create stunning capture pages quickly and easily.
Do you have solo ads or articles you have written but can get anyone to read them? Advertise on Front Page Mail. Not only will your offers and articles be seen all over the internet, you will get lifetime traffic to boot. Take a look.